Saxion Smart Solutions
"The future is here, are you ready?"
Smart Solutions
At Saxion Smart Solutions, students from various degree programmes work together on different projects from our research groups and the business community. Working in cohesive teams, innovation, creativity and collaboration are at the heart of these projects.
Saxion Smart Solutions
During this interdisciplinary research and development semester, third and fourth-year students work together in project teams on their research assignments. That's what we call the Smart Solutions Semester. The teams consist of six to eight students from a variety of degree programmes. Each team has a unique mix of experience, skills and talents. At the end of the semester, the project groups can present their findings to their cluster.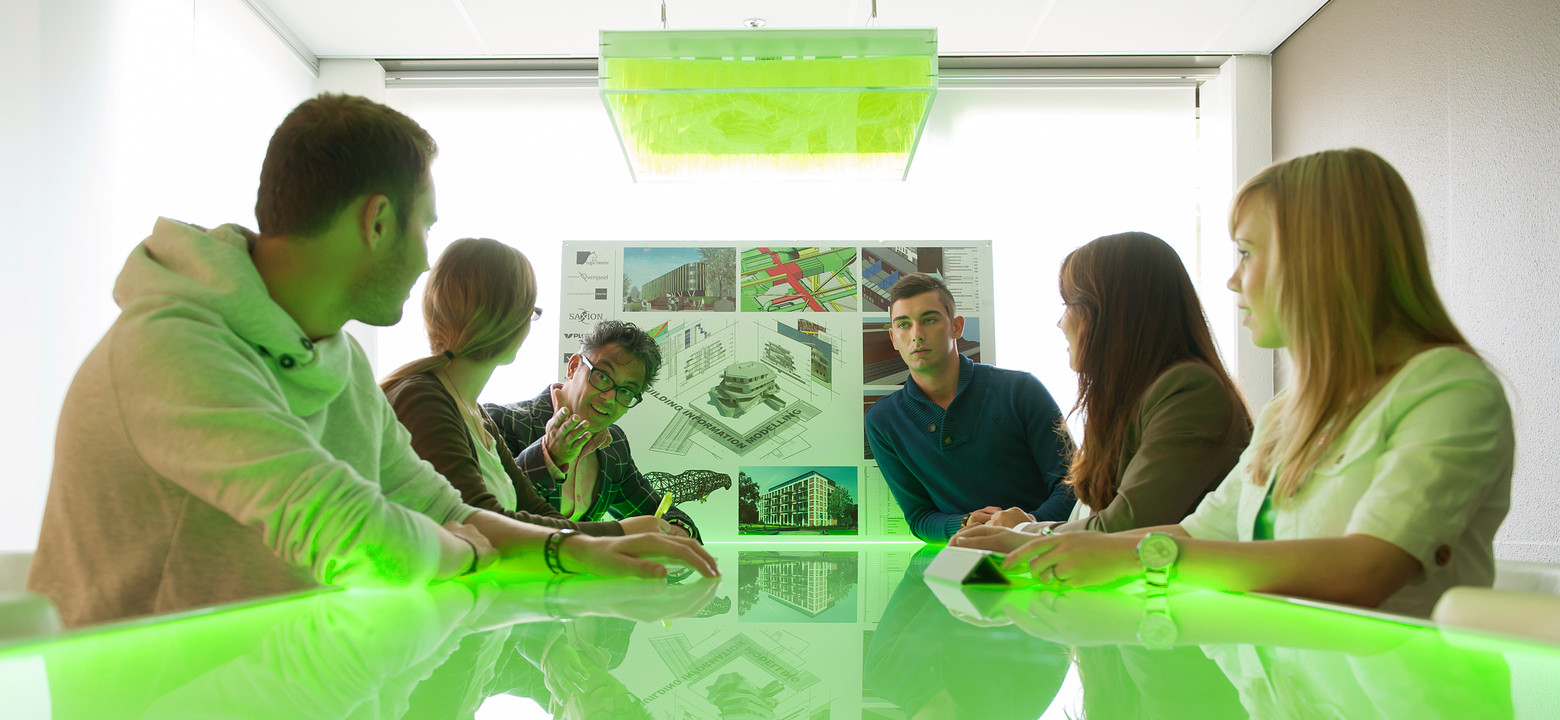 Clusters
Starting with the academic year 2020-2021, the projects will be divided into clusters by theme, with students registering for a cluster instead of a project. In week 1.1, the students will be matched to the best-suited projects, taking into account the requirements that we set for the composition of the groups.
Information on participation
We have gathered all the necessary information for companies and research groups interested in the Smart Solutions Semester. Take a look at our factsheet (NL) for all information on participation.
Contact
Would you like to learn more about the Smart Solutions Semester, or are you interested in working on a project together with a group of students? Then we look forward to hearing from you!
E-mail us!
Smart Solutions captured
Interested in last year's projects? Then have a look at our Talkshow video, with host Brecht van Hulst!
Smart Solutions projects
Or take a look at our magazines to get an impression of previous years' projects!