Since the end of last century, machine vision systems have already been used to take over visual tasks from people carrying out work on the assembly line. However, since the beginning of this century machine vision systems are increasingly used to get more detailed information from more complex situations.
Where previously identification of products using barcodes was done, machine vision systems nowadays have to be linked to robotic systems, such as grippers and self-navigating platforms. In addition, machine vision systems are also often used in an industrial production process to find errors, check quality, inspect and analyze and / or speed up the production process. The majority of automated production systems are nowadays never equipped without a machine vision system. Within this project we work together with two industrial partners, who both want to invest in the development of knowledge in the field of computer vision.
Research question
IMS: IMS wants to invest in knowledge development in the vision field in order to run the pre-development process more efficiently and to serve their customers better in the field of machine vision.
Voortman: In order to improve their position in the steel market, Voortman wants to check the sheet metal with the aid of a vision system for the right dimensions. The ultimate goal is to develop a vision system that automatically recognizes plasma cut sheet metal, with which it can be localized. In this project, Saxion's Research group of Mechatronics will work with Voortman to develop a vision system for the recognition of this sheet metal in the form of a proof-of-concept setup.
Stakeholders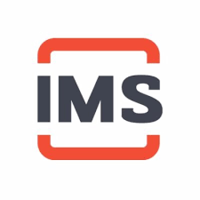 IMS BV, a company specialized in production automation, has already accumulated considerable knowledge in the field of machine and computer vision. However, at IMS there is a huge need for a structured overview of available vision equipment and software.
Voortman Steel Machinery BV has been designing, developing and manufacturing machines for the steel construction and sheet metal processing industry for over 45 years. The colleague company Voortman Steel Construction uses these machines for the realization of steel constructions in non-residential construction, industrial construction, system construction, renovation and supply.
This project is kindly supported by Tech for Future. TechForFuture is the partner for high-tech companies that want to develop their knowledge in the High-tech Systems & Materials (HTSM) field. TechForFuture cooperates with industry and applied universities in the field of international practice-oriented research in the core of industry's business.
The mechatronics research group has designed and developed a vision system that is ables to use diffuse front light (red and white) and back illumination. Furthermore, with this setup the position of the illumination with respect to the camera and the position of the camera with respect to the object can be changed. Filters and lenses can easily be changed. Now the research group is able to quickly scan many products and with the use of Halcon software check if a specific feature can be visualized.
Furthermore, the research group has given a workshop on machine vision design. The first session was about determining spatial and camera resolution, and camera and lens selection. The second workshop was focused on choosing the correct illumination in combination with filters.
Three multi-disciplinary student groups have designed and realized a working proof of concept setup to visually identify and localize steel products on a steel conveyor belt. The first group investigated various possibilities using a morphologic overview on the illumination and filtering to create the largest contrast between the product and the conveyor belt. From this morphologic overview, a first test setup (see figure) was designed and realized to determine the best illumination settings. Diffuse front light, bright field and dark field illumination were three types of illumination under investigation. Furthermore, the angle and height of the bright and dark field illumination could be changed to determine the influence on the contrast.
With Dark Field illumination and a shape matching algorithm the highest detection rate could be achieved at a specific height and angle with respect to the conveyor belt. This resulted in a new proof of concept setup that was successfully tested at the Voortman Experience Center on a conveyor belt, see video and figure.
More information