The Next Level project is aimed at developing a novel safety and security concept for effective and efficient emergency response.
The new concept involves the use of an autonomous drone with a docking station that works 24/7. The autonomous drone will be an integral buddy of the emergency personnel. It will be at the scene of incident within 2 min and will be able to provide live information to enable quick incident verification possible. Moreover, it helps to mobilize the right emergency service personnel (fire brigade, police, ambulance, R&J) and devise the best approach to contain the incident and save lives.
The consortium members of this project include end-users (brandweer Twente, Ambulance-oost, Politie, RJ safety and Security), Applied research and technology developing knowledge institute (Saxion Hogeschool) and innovation boosters (Veiligheid region twente en Space53). This project has been generously subsidized by the Ministry of Safety and Justice.
Main research/technology areas
Modular Docking Station
Mission Autonomy
Onboard Intelligence
Stakeholders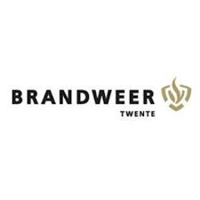 More information