Rinos is a producer of entrance carpets. Entrance carpets have as function to absorb water, sand, small amounts of organic dirt, grease and oil to prevent that these come any further inside the building. In a household situation people general sweep their feet before entering.
This prevents the dirt from entering the house and makes it sufficient enough for cleaning your shoe soles at home, but in public spaces and in work places a lot of people don't clean their feet. For this reason shoe cleaning areas are provided with special carpets who can catch dirt and moisture by walking on top of them, without really sweeping your feet.
Stamping
The main problem for facility-managers of buildings is the "stamping": the phenomenon that a matting zone does not sufficiently dry the shoe soles, causing wet footprints being visible behind carpets on hard floors. With a lot of traffic, the floor becomes wet and slippery: extra cleaning needs to be done and there is a safety risk of slipping. Rinos has recently developed a method to measure the sand absorption of different products, but for moisture absorption such a method does not yet exist.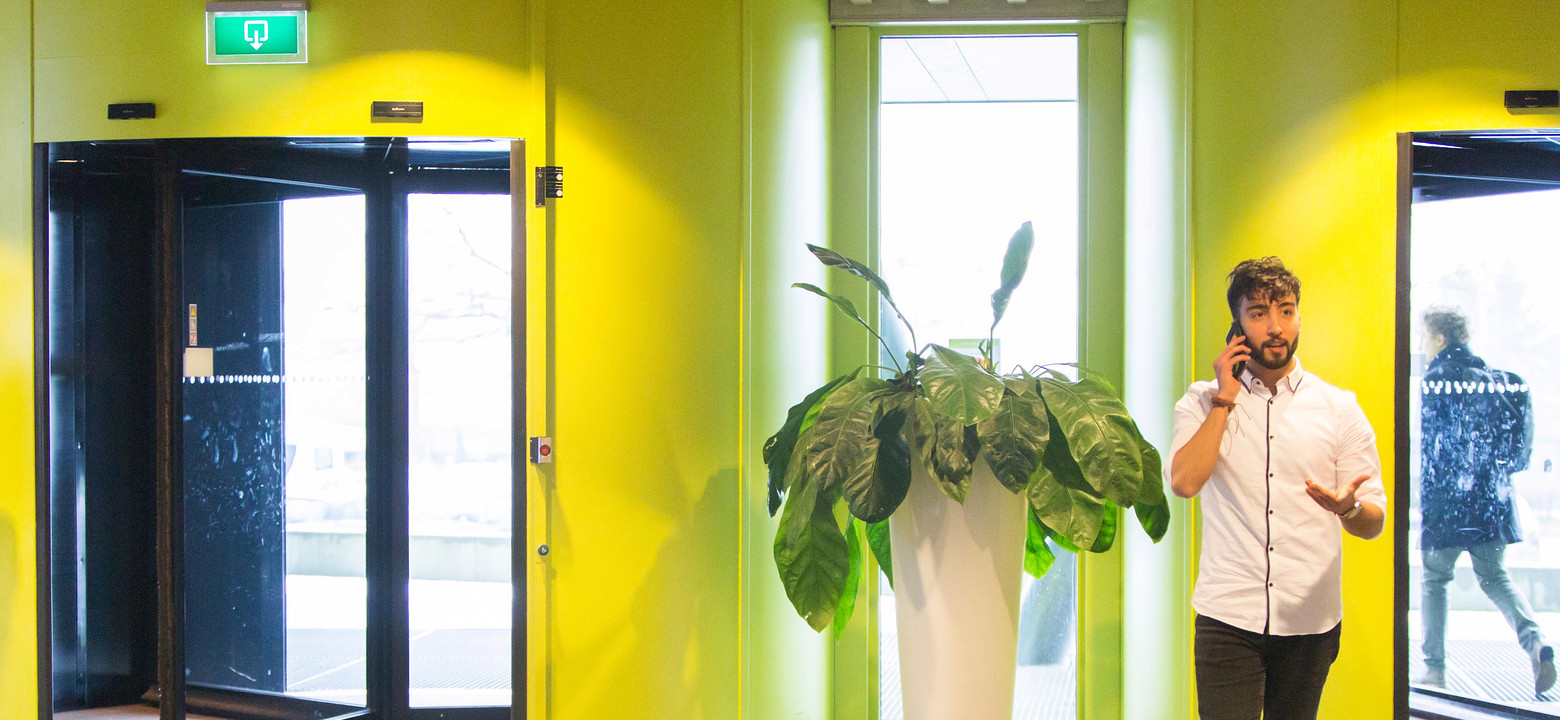 Measure and improve moisture absorption entrance carpeting
The goal of the project consists of two parts:
In the first phase of this project we develop a method from which we can determine the moisture absorption (in particular the dynamics of it) by entrance carpets. The end result of phase 1 will be a new measuring method to determine the moisture absorption of entrance carpeting.
To solve the stamping problem, we will research in the second phase how we can increase the absorption of the carpet in such a way that after three meters of carpet no stamping occurs without sweeping your feet.
Duration
The project Moisture absorption of entrance carpeting is being carried out in 2017-2018.
More information
Want to know more? Get in touch with Henk Gooijer.