New markets for recycled yarns
The European Union and the Dutch government are working on a sustainable textile industry and the associated circular economy. In this new economy, existing materials are reused and recycled as much as possible to create more value. These developments stem from hard facts: the textile industry is the second most polluting industry in the world after oil. In addition, the textile industry uses many non-regenerative raw materials, such as polyester and polyamide, which will no longer be available at some point. Due to a growing world population, there is also a growing mountain of textile waste, which can be seen as a source for new raw materials.
At the moment, only 1% of all textile waste is recycled into new yarn for reuse in the textile industry. Wolkat Fiber B.V. is active in the mechanical recycling of post-consumer textiles that are processed into new yarns and woven fabrics. With this, Wolkat actively contributes to the circular economy and increasesthe only 1% waste textiles that are actually recycled. Wolkat fabrics are currently used in various products such as bags and laptop covers, but also in interior fabrics.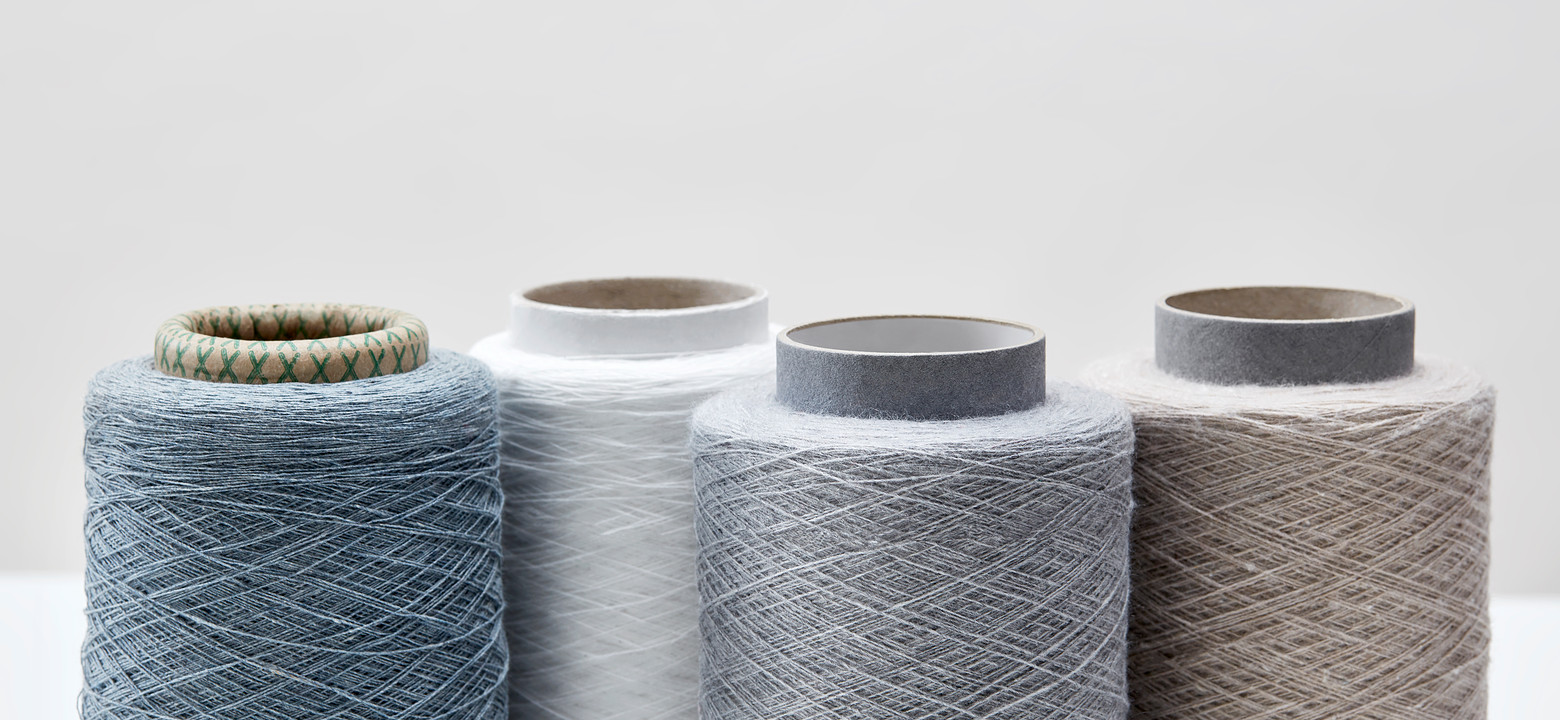 Goal
Wolkat wants to take steps regarding the fashion and clothing industry and thus recycle discarded clothing into new clothing in a circular manner. However, this requires research to develop a suitable yarn that meets the quality and appearance requirements for the fashion and clothing industry.
The ultimate goal of this project is therefore to develop a fine yarn that is suitable for the fashion and clothing industry using mechanically recycled content. The challenge here is the finer the yarn, the more difficult it is to spin it with recycled fibres, which are also high-quality. The yarn will contain the highest possible percentage of mechanically recycled fibers and, where necessary, will be blended with virgin cellulose fibres.
Due to the relevance of the subject, the project is not only necessary for the fashion and clothing industry but also for education, where it is important that students encounter such sustainability issues. Students from, among others, the Bachelor's degree program Fashion & Textile Technologies (F&TT) and the Master's degree program Innovative Textile Development (ITD) can carry out an internship or graduation assignment within this project. In addition to gaining knowledge about sustainability, yarns and spinning processes, they will also develop the necessary research skills to graduate.
Duration
The project runs from February 2022 to December 2022.
More information
For more information about the project 'New markets for recycled yarns', please contact Laura Erkens.
Partners and subsidy providers:
This project is a collaboration between the Saxion research group Sustainable & Functional Textiles and Wolkat B.V. The project is subsidized by Tech For Future (TFF).