Corporate
Ineke van Oldeniel bids farewell as vice-president: 'At Saxion there is still so much room for substantive growth'
On 1 May, Ineke van Oldeniel will say farewell to Saxion. She has been vice-president of the Executive Board for over fourteen years. A period in which Saxion has changed dramatically and has adapted to social and regional developments. Ineke has worked tirelessly to achieve this while remaining true to herself: "I've learned a great deal and taken much from the past years, but in essence it's still the same Ineke sitting here."
We browse through garden pictures on her iPad. They are of her previous home in Ommen where she lived with her husband for 24 years. "I love roses. And allium. Beautiful but not easy. We had a large garden there and also opened it to the public. We now live in Twello. The new garden is about half the size and a lot neater. Harmony is still important: colours have to be right, the shapes of leaves complimentary. A garden should be visually attractive but it also needs structure. Within that structure it can blossom as much as it wants."
And so the metaphors for fourteen years at Saxion come naturally and irresistibly. Harmony was always a key principle in her work. "If I saw a conflict coming I would try to arrange things so it wouldn't escalate. Sometimes intervening to prevent it taking place. This didn't always work though. If something does go wrong, then don't walk away. That's the responsibility you have, as board member, as manager, as colleague. But that doesn't mean to say that you enjoy it."
Don't nail things down
Harmony. Matching colours and leaf shapes. "At Saxion I never nailed things down. By doing so you do our professionals an injustice. However, I did want to add Saxion colour to our activities and education and that requires harmony. Also in the education and research between schools and research groups. A university of applied sciences with 30,000 people without structure, arrangements and standardisation of processes leads to chaos. What would Saxion be then? You have to find the right balance every time. Especially in a large educational and knowledge institution. But within the structure it can blossom as much as it wants."
Digitisation made leaps and bounds during her time as vice-president. It brought with it lots of new challenges, specifically for her portfolio. "In those days IT was about systems, never about providing information. We bought HRM systems, financial systems and put them next to each other like silos. Departments made their own processes as they saw fit. Sometimes we kept double administration. To be on the safe side. If you look at the way we provide education and how we work now, with the aid of digital learning and a digital environment, you just can't imagine what it was like in 2008."
Working together transparently
The architecture of information and its provision has become increasingly important in recent years. This development coloured her time at Saxion to a large extent, she tells. "Digitisation was not a goal in itself. It has to make a positive contribution to the way you provide education, the way you do your work, how you communicate with one another. It affects you in all facets. And it is never complete. Once you have combined all these separate systems into one coherent landscape, then there is still the matter of information security." The challenges are big, the fence keeps needing to be higher and stronger. "At the same time technology has given us so much to enable us to work quickly and transparently together. From my role as board member, I've wanted to keep this moving and give it direction."
The role of applied research has also increased enormously in recent years. "I learned to discover the enormous value a university of applied sciences has for the region. In education, research and through links with the professional field. And also how as board, you can play an important part in this. Saxion was considerably 'Enschede heavy'. So we also set out to strengthen the assortment in Deventer and Apeldoorn."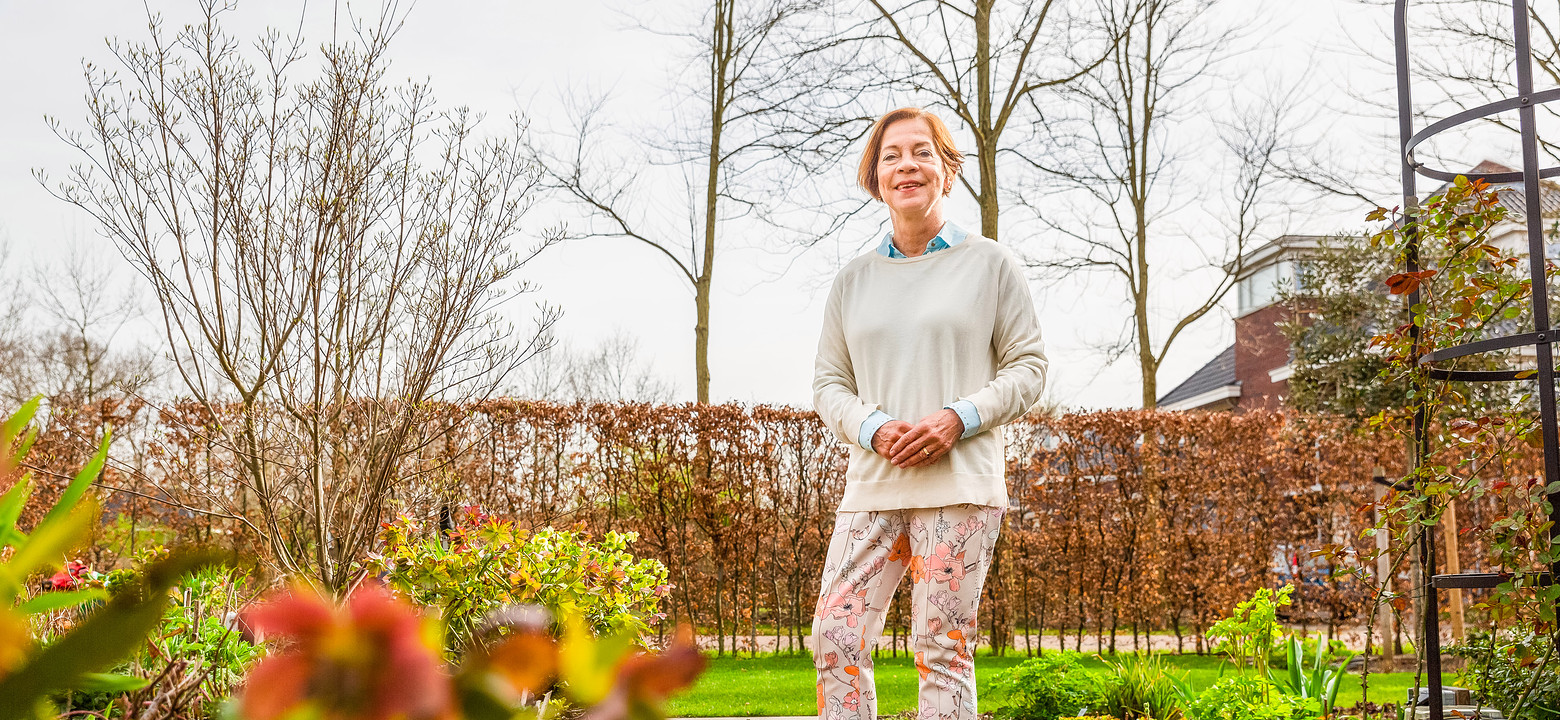 Patience and decisiveness
Sometimes the period between sowing and harvesting requires patience. Not only by waiting but also by persisting. By linking strong management and perseverance to political will. "I'm proud of what we've achieved in Apeldoorn with the Centre for Security and Digitisation. Of course I didn't do that on my own, but it certainly took up a lot of time. We were already spending time and effort on it ten years ago. There were enough willing partners, but it was difficult finding a mutual starting point. The security profile seemed so obvious for Apeldoorn when you consider the other institutions that are already there. There is no other city in the Netherlands that can say that. I also found that to be a point of experience: there needs to be something present in the DNA of the region to enable it to grow, although even then it won't grow by itself."
Cooperation in the region, good relations with the professional field. These are important for a university of applied sciences, although ultimately the primary responsibility is always the students. "You want to show them how proud you are of them, that you are there for them. That's why I've always found it important to create room for this. For example at the opening of the academic year. Our lecturers see this much more than I do of course, because they witness the enormous development between the moment their new students arrive and when they leave Saxion with their degree. However, it was important to me to give the Graduation Prize and Entrepreneur Award a prominent place in our academic year. Exceptional performances deserve special attention."
Broad sense of pride
There was considerable debate about the Wall of Fame, an annually changing series of portraits featuring the achievements of students and staff, she tells. Who was to be featured? What were the criteria? How do you prevent favourable treatment? "Despite this, the Executive Board did want the Wall to go ahead. Featuring a selection of students, lecturers, researchers, support staff: the people who had distinguished themselves that year. As far as we were concerned they deserved recognition. We heard from visitors and guests just how much they enjoyed looking at it. That something can express the passion of our students and staff on a personal level. 'Good to know that you show this with pride,' they said. That is also the symbolic value of such a gallery. We get to see the pearls of achievement here on a daily basis. We reflect on this every week in our Executive Board meeting. Such a Wall of Fame symbolises the broad sense of pride that Anka Mulder, Timo Kos and myself experience as executive."
As large organisation there are not only successes to celebrate, but inevitably there is also grief to cope with together. In recent years Ineke took on the role at the New Year's gathering of commemorating those students and staff who had passed away and she did this in a personal way. "It felt good to be involved in considering the form this should take. A floral greeting, a candle, that afterwards were given to the family. We are a human organisation and that includes sharing the joy and the sorrow. I don't want any credit for that role. In the teams and at the schools we come together to reflect on such a loss, but as executive, it is also important to do this, to think about individuals and their families. It was good to see and feel the solidarity. That makes a big impression on you."
Other challenges
Something of a different nature that she also found very impressive was the opening of the Enschede City Campus in 2015. In particular the speech given by Paul Polman, Unilever's CEO at the time. He returned from his international duties to his Twentse roots. In the presence of family, he gave a glowing speech about how sustainability and combatting poverty were a genuine part of Unilever's strategy. "Not only his passionate enthusiasm, but also the way he took this so seriously, really impressed me."
Saxion's challenges are different now compared to 2008 when she was appointed, she reflects: "We had a sustained period of increasing student numbers. This will soon be different due to demographic developments. Just like our range of courses. Moving from a traditional full-time bachelor's degree educational establishment to more customised courses, such as shorter programmes, associate and master's degrees. The ambition to grow through research has been there since the start, but has really taken off in the last four years. We move to meet the needs of society. This connects us even more strongly with the world around us."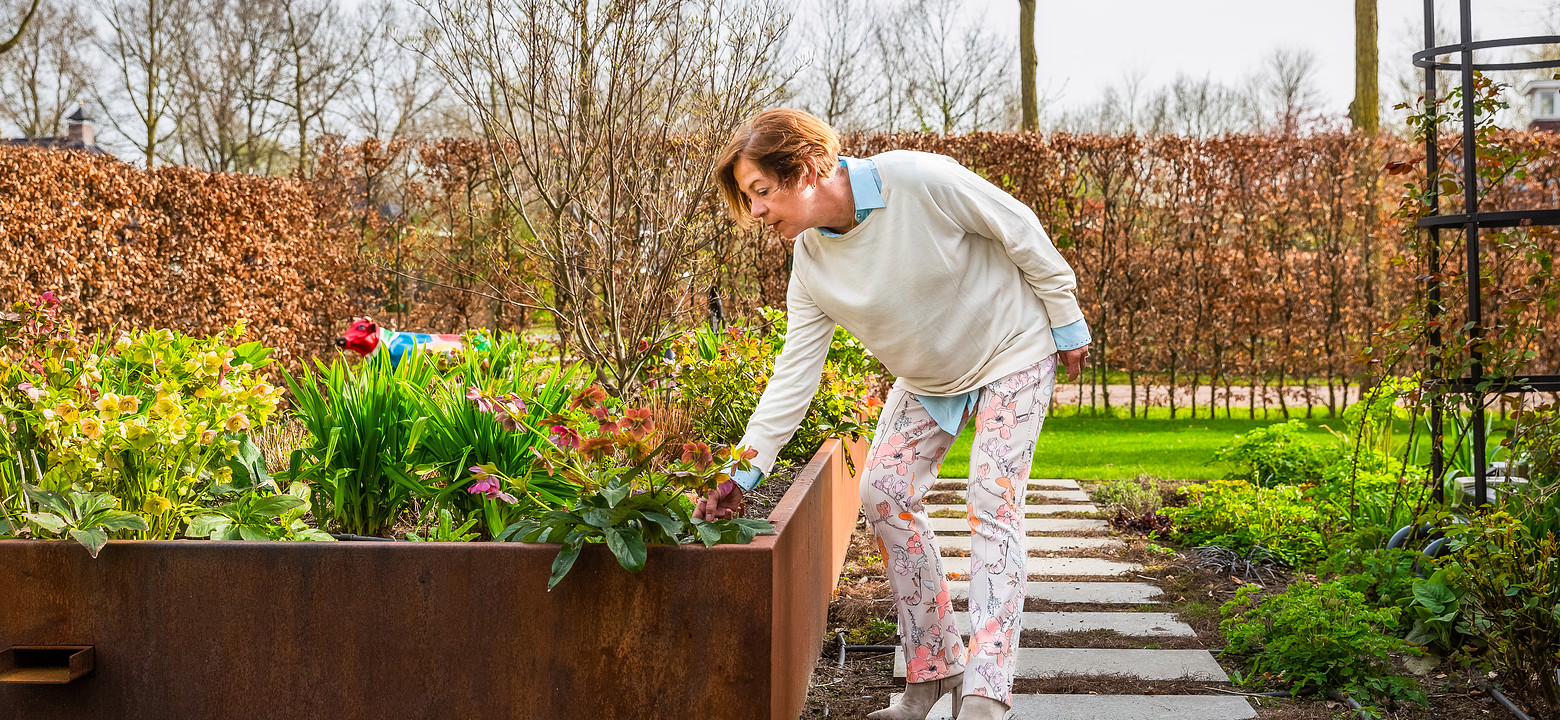 Open outlook
There were of course more than plenty connections within Saxion. Consulting intensively with the Supervisory Board, the Executive Board and heads of schools. "We have always had a good and stable Executive Board. The first ten years I worked together with Wim Boomkamp, after that with Anka Mulder and Timo Kos. Being able to work well together is not to be taken for granted. When saying farewell to Wim, I recalled that in a collaboration you also have to be able to take the occasional knock. On both sides. After that the dynamics were completely different with the three of us. I believe that we have been able to express this well in all combinations of our Executive Board. By respecting each others differences, by using them, but by also keeping the enjoyment alive.
That's what the Executive Board got to hear in feedback from the heads of schools, she says: "I always found collaborating with them good too. There is always something going on somewhere, but if you keep an open outlook, stay focused on the content, talk openly about things, then you can come a long way. I always felt supported by the Supervisory Board, who never avoided the difficult issues, but encouraged us, as Executive Board, to take the right decisions in Saxion's best interests."
These past two corona years were certainly intense, but also brought some good things too. "It makes you realise more than ever that you just have to get on with it together. This has in a certain way made Saxion a more decisive organisation. I admire that decisiveness. And of course the massive commitment of all staff to organise everything as well as possible for our students. I think that's a wonderful combination."
Room for development
Looking back, change and being in motion are a constant factor. "At Saxion you can see that we mainly do things in an ambition-driven way. You can spring to action to put out a fire. But that is not what I mean. You can spend months playing the fire-fighter, but you need to mobilise for another reason: because you have the ambition to achieve things or change them." She hopes that Saxion will continue in this way building on its steady course of recent years. "When I look ahead, I see that our development as knowledge institution is far from finished, when it comes to the significance of research, the connection between research and education, the significance of innovation. There is still a lot of room in these areas."
She is also seeking room after her departure. "My husband is one week older than me. In recent years he has started working less. First, we are going to take a holiday well into the summer. After that we will probably pick up a few things again. Personally, I think it is important not to immediately seek refuge in new work. I don't want to do the first thing that comes my way. However, I'm not very good at sitting still. I'll definitely not be doing that. I enjoy being physically active. Designing and maintaining the garden has always worked therapeutically. It has calmed my mind, created room for insights. Sometimes I have lost all track of time. I believe that I've needed it these past years. New ideas always occur when there is room for them to develop. I'm curious about what's to come."
Photography: Mariëlle Schiphorst (Vormbeeldig)