Diversity & Inclusion
Saxion wants to be an organisation that makes the most of the diversity, talents and abilities of its staff and students, both now and in the future. An organisation where everyone matters, where everyone feels that they matter, where they can be themselves and feel at home. A place where the diversity, talents and abilities of our students, staff and partners are deployed optimally.
We are working hard to create a culture in which we are aware of our similarities while at the same time experience differences as something positive, with no place for exclusion, unequal treatment or discrimination. We are committed to ensuring that staff who are disadvantaged in the job market are able to make the best possible use of their talents. At Saxion, everyone can be themselves, regardless of cultural or racial background, religious beliefs, gender or sexual orientation. It is precisely by being such an inclusive organisation that we are able to embed diversity in creativity, ideas and solutions.
To us diversity and inclusion covers all aspects in which people can differ from one another. The visible things - such as age, skin colour and physical disabilities- and the less visible aspects such as cultural and social background, sexual orientation, employability, competences and work styles. The amount of effort these groups have to make to feel accepted and to feel like they can be themselves is often underestimated.
It is important to Saxion that you feel at home at our applied university, whoever you are. We are convinced that a large diversity of people and approaches leads to a greater variety of ideas, solutions and creativity. This helps educate people in how to deal with the complex real-life problems being faced now and in the future.
A lot is already being done at Saxion regarding diversity and inclusion. All topics such as ethnic diversity, m/f/x gender equality, coming-out regarding your sexual orientation, access for those with a disability, are and should continue to be talked about openly at Saxion.
Students4Students
In 2018 the national initiative Students4Students provided a subsidy for the project 'Equal Opportunities for All?', where together with the University of Twente, ROC Twente and Twentse secondary schools, a student platform was set up to promote equal opportunities for non-western students.
Workplace Pride Foundation
On 28 November 2018 Saxion became one of the first applied universities in the Netherlands to sign an agreement with the Workplace Pride Foundation. This foundation aims to improve the lives of the LGBTQI+ community in their working environment and provides advice and support to organisations around the globe. Together with students and staff a work group Th!nk with Pride has been created to maintain close ties with Workplace Pride, government, other educational organisations and the business community. Student union J&SV Exaltio, is a student union open to students at ROC Twente, University of Twente and Saxion. The LGBTQI+ youth association in Enschede together with Th!nk with Pride have their own space at Saxion where they can meet.
Coming Out Day/Rainbow Week
Once a year the Epy Drost building becomes brightly coloured as Saxion celebrates the diversity of its students and lecturers. As part of Coming Out Day/Rainbow Week the building is adorned with the colours of the rainbow. In the Week Combatting Sexual Violence against women the building is orange. By doing this we give extra strength to the collaboration with external organisations involved in LGBTQI+, personal and sexual safety and fighting discrimination such as the GGD and Workplace Pride Foundation.
UN Declaration of Human Rights
In March 2021 Saxion signed the declaration of intent UN Convention for Rights of Persons with Disabilities. By doing so the applied university expresses its intent to be an accessible institution for disabled students. "We want everyone to feel at home at Saxion," says Anka Mulder, President of the Executive Board. Every year individuals who are disadvantaged in the job market are able to work in so-called participation places. Saxion is also actively looking at how it can better accommodate this in terms of recruitment and strategic personnel planning.
Future of Twente
In April 2021 Saxion, University of Twente and ROC Twente joined the Future of Twente. Future of Twente is a collaboration between ten ambitious women, various Twentse businesses and Twentse educational institutions. Together they are committed to developing female talent in the Twente region.
Gender Equality Plan
The European Commission has made an institutional Gender Equality Plan compulsory for receiving funding from Horizon Europe, the framework programme for research and innovation. Gender policy formulation is one of the building blocks for developing broader diversity and inclusion policies. The gender policy is currently being drawn up while at the same time the policy for students with special needs is also being rewritten.
A Diversity Officer was appointed in January 2021. There is now a strong sense of urgency regarding raising awareness and dialogue about diversity and inclusion at Saxion. Would you like to be inspired and informed about diversity and inclusion? Would you like to share your story with someone? Then you can at the Diversity Office. The Diversity Office is a network hub concerned with diversity, inclusion and equality in the broadest sense of the word. Students and staff can come here with all their questions. It is also the place to meet like-minded people. During 2022 there will be a range of training courses available for students and lecturers. Saxion promotes increasing knowledge about diversity and offers a framework for action for becoming more inclusive.
The Diversity Office comprises of William Sanchez (Diversity Officer), Marco Strijks-Boedhoe (Diversity Liaison Officer) Daniek van der Zande (Project Assistant) and Marjolein Bornebroek (Project Assistant). If you have any questions, want to share an experience or an idea or organise an activity? Look us up! You can contact the Diversity Office at diversityoffice@saxion.nl or drop in at room F1.32 in Enschede or room B1.33 in Deventer.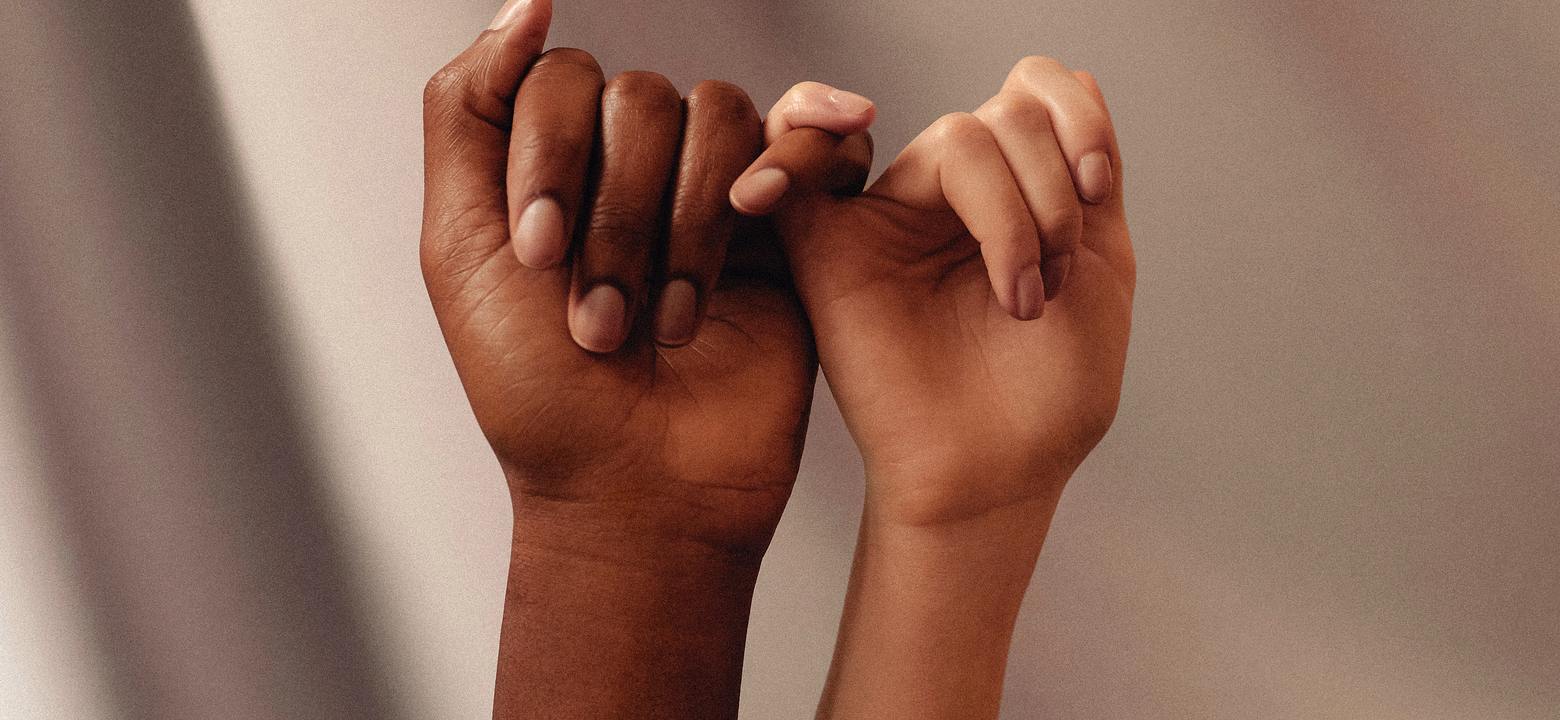 Diversity week & other events