Student life
Celebrating diversity and inclusion at the Saxion Global Village Festival
During the Global Village Festival, the Saxion community comes together to celebrate the diversity, inclusion, and internationalisation of our students, our employees, and our regional and international relations. Do you wish to learn about any unconscious prejudices you might hold? Would you like to kickstart your career by learning useful international competencies? Are you interested in connecting with (inter)national talent and professionals? Then join us from the 6th of February to the 10th February in Deventer or Enschede for various informative workshops and other fun activities.
Lots of inspiration
You can use this knowledge during your studies, your current job, or in the future when dealing with situations related to diversity, inclusion and prejudices. Afterwards, you will leave with a good dose of inspiration. We'll see you there!
Meet our keynote speakers
Paralympic sailor Rolf Schrama joins us to share with us his rare case of dwarf syndrome and the challenges he had to overcome as a result of that. Not just an average success story, but an authentic, vulnerable and humoristic tale about how he took a wrong turn, how he trod dangerous waters, and how he slowly retook command of his life. Now, he sails across the world competing in the Paralympics.
Rick Brink is a determined and accomplished individual who refuses to let his physical handicap hold him back. Instead, he recognises that his handicap is only a tool and not a barrier for achieving his goal. Experiences during his youth and later in life have taught him that everyone has their own unique talents, and it's up to each person to discover them and put them to use. As a result, Rick was able to steer the municipality of Hardenberg to the most accessible municipality of the Netherlands, and he became Minister of Disability Issues at the KRO-NCRV.
Global Village Programme
We are enthusiastic to share the Global Village Festival programme with you!
Take a look at what we are organising this week in both Deventer and Enschede. Use the in-depth programme to get a complete picture of the workshops and activities that we offer. What suits you best?
Sign up here
Workshop registration is now open! Anyone interested in attending the Global Village Festival can fill out the form below. The deadline for registration is the 3rd of February, so be sure to complete the form before then. We encourage you to register early to secure your spot in the workshops you're interested in.
As one of our international partners, if you already filled out the registration form for partner-specific events, please fill out the form as well to register for workshops during the event. You don't have to apply again for the partner-specific moments within this workshop registration form.
Once you have registered, please be punctual and attend. The speakers we have arranged have made time in their busy schedules to provide these workshops, so please arrive on time and respect their effort.
Workshop registration
Social Domain programme
Not only the Global Village team has contributed to organising the Global Village Festival. All Saxion schools making up the social domain have come together to bring you a morning programme of workshops that have a link with the social domain, but also with diversity, inclusion and internationalisation. Taking place on Wednesday the 8th and Thursday the 9th of February, these workshops are open to all and promise to be an enriching experience. Check out the programme below and register now to be part of this exciting event!
It is our goal to create an unforgettable experience for the first edition of the Global Village Festival. Should you have any questions or ideas for our team that you cannot wait to share with us, do not hesitate to contact us at globalvillage@saxion.nl.
Questions about this event
Saxion aims to be an organisation which maximises the diversity, talents, and abilities of students and staff: now and in the future. A place where everyone matters, where everyone feels that they matter, where they can be themselves and feel at home. To establish a culture in which we recognise our similarities while embracing differences as a positive aspect, with zero tolerance for exclusion, unfair treatment, or discrimination.
Read more about Saxion's commitment to diversity and inclusion.
The flag parade will take place in both Deventer and Enschede on Monday morning. During the parade, you can showcase your identity or a group you belong to by proudly displaying a flag. Whether you want to display the flag of your home country, or you're part of a study association, fantasy soccer league, chess club, or want to raise the LGBTQ flag, all are welcome at the parade!
If you would like to participate, simply show up at the entrance hall of Saxion Deventer or Ko Wierenga in Enschede. We'll be departing at 13:15, make sure to arrive on time and we'll be happy to receive you there.
For this year our programme has largely been filled. However, if you still have ideas for a workshop or activity that you think fits within the Global Village programme, feel free to let us know at globalvillage@saxion.nl and we can keep these in mind for the next edition of the Global Village Festival.
Interested to contributing during the festival week as part of our events team? Contact us at the above mentioned Global Village e-mail, and we can discuss in what way you can be part of the Global Village Festival.
In addition to the workshops during the Global Village Festival, do you also simply feel like partying? Then sign up now for our party Wednesday in the programme!
We have rented a party location for both Deventer and Enschede. Admission to the party is €5 per person. Register below for the right location.
>> Register for the party in Deventer
The future of education is here, and comes in the form of E3UDRES2 – a network of European higher education institutions coming together to create a multi-university campus. This multi-university campus is dedicated towards bringing together ambitious people of all kinds, and towards meeting the social, environmental, and economic challenges of today, while also working on sustainable development goals.
Curious what E3UDRES2 does to prepare the student of the future? How a multi-university campus might influence your study or teaching activities? What benefits it holds for the development of (inter)national talent and professionals? All can be found out during the Global Village Festival!
All Global Village Festival guests are invited to participate in the final event of the Erasmus+KA2 project Learn to Change – Collaborative Digital Storytelling for Sustainable Change. This event will take place on Wednesday the 8th of February 2023. The provisional programme can be found below. If you are interested in participating please contact Katya Pusharskaya: e.pushkarskaya@saxion.nl.
The Here or There Exchange Fair gives you the possibility to explore your options both at home and abroad. Looking for a student association or fun activities to do in your free time? Curious about what your options are abroad when it comes to a minor or internship? Or simply interested in expanding your network whilst enjoying a drink or snack? Don't miss the chance to broaden your horizons by coming to the Here or There Exchange Fair!
The Here or There Exchange Fair takes place Wednesday the 8th of February from 12:00 until 15:30 in the central hall of both Deventer and Enschede. Registration is not necessary, you can just show up!
Saxion has cooperated with Vietnam for over 25 years. At our '25 Years Experience Vietnam', both students and employees can discover opportunities for education and applied research in Vietnam. Over the years, our collaboration with Vietnam has grown steadily. From students following internships and joint study programmes, to organizing international conferences and graduation projects, and carrying out joint research projects & publications. Come to our workshop, share your experiences, expand your network, and explore study, education and research opportunities at our Vietnamese partner institutions. The walk-in-session takes place Tuesday the 7th of February from 14:00 until 15:00 in the Harry Bannink Theatre (Saxion – Ko Wierenga building) H0.10, in Enschede. Afterwards at the same location, the seminar will be held from 15:00 until 17:00. You can sign up in the Global Village registration form!
To get an idea of the 25 Years Experience programme, check here (PDF)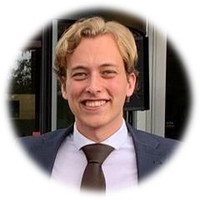 Justin Schoot
Project Leader Global Village
"I've been at International Office for half a year now through Saxion's Corporate Traineeship programme. Before that I studied International Hotel Management at Saxion Apeldoorn. From the moment I heard of the Global Village concept I've been excited to get started on this event. Now that we've finally started, I'm looking forward to bringing this memorable experience to you!"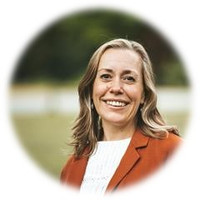 Marjolein Oudejans
Coordinator Global Village Festival
"I'm quite new to Saxion and part of the team organising the Saxion INTRO week. When I was told about the Global Village and what it stands for, I was really excited to be part of this project. I can't wait to get started on the Global Village Festival and show all of our students, employees and (inter)national relations how diverse, inclusive and interesting our Saxion community really is!"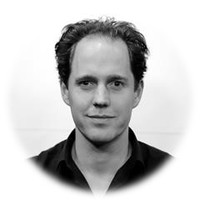 Tim Roosen
Coordinator Concept Global Village
"I am the original creator of the Global Village concept, and I am here to make sure that the core themes and values of that concept are shown in the Global Village Festival DNA. I'm looking forward to showcasing and experiencing Saxion's diversity, as well as connecting our Saxion students to what the region and industry have to offer."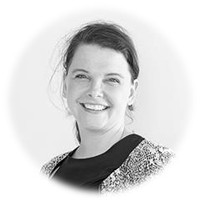 Eveline Coenen
Contact International Office
"For a couple of years I've overseen and completed various projects within Saxion, Global Village being the most recent. For this team I bridge the gap between the goals of Global Village and the goals of International Office. I'm looking forward to the success of Global Village, and I am certain we can provide an experience for students, our employees and our partner relationships that they will remember in the years to come."
Location

Ko Wierenga, M.H. Tromplaan 28, Enschede

Date and time

6 February 2023 - 08:00 until 10 February 2023 - 16:00