Organisation
Celebrating diversity and inclusion at the Saxion Global Village Festival
In the Global Village Festival, Saxion comes together to celebrate diversity and inclusion of our students, our employees, and our regional and international relations. Join us from 6 February to 10 February 2023, where festivities and content are brought together to connect you to an international world. On all three of the Saxion locations a bilingual program takes place for all Saxion students, consisting of various workshops and fun activities planned by us and by your academy!
Prejudice
Women are bad drivers, farmers walk on clogs, students are partying snobs, and men can only do one thing at a time... Prejudice is everywhere, sometimes innocent, sometimes obstinate, and sometimes hurtful.
During the Global Village Festival, we will bring you into contact with people from different nationalities: all with their own cultural backgrounds, norms and values, different faiths and varying physical and inner characteristics. Reflecting on these experiences will not only confront you with your own prejudice and help you in answering social dilemmas, it will also prepare you for the international industry.
Connecting Saxion with the region and industry
For the Global Village Festival, Saxion relations are made more accessible than ever before. During the festival week, Saxion students are connected to international talents and professionals. Saxion partner relations visit us at the Saxion locations to share their knowledge and the interesting insights they have accumulated in their experiences with the industry.
Businesses located within the region of the Saxion locations are also present at the festival, whether to facilitate interesting activities or to provide you with delicious food and drinks, for when you're taking a rest from all the festival activities. Besides, on the festival map that we provide you at the beginning of the week, different businesses are shown in the area which you can visit, and where you can partake in activities and workshops surrounding the Global Village Festival themes. More will be revealed soon!
Contact the team
It is our goal to create an unforgettable experience for the first edition of the Global Village Festival. During the upcoming months we will send out regular updates to show our progress towards reaching that goal. Should you have any questions or ideas for our team that you cannot wait to share with us, do not hesitate to contact us at globalvillage@saxion.nl.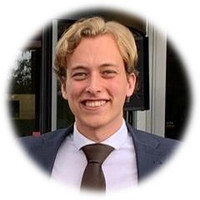 Justin Schoot
Project Leader Global Village
"I've been at International Office for half a year now through Saxion's Corporate Traineeship program. Before that I studied International Hotel Management at Saxion Apeldoorn. From the moment I heard of the Global Village concept I've been excited to get started on this event. Now that we've finally started, I'm looking forward to bringing this memorable experience to you!"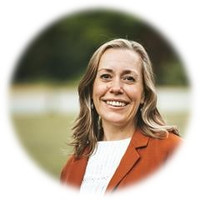 Marjolein Oudejans
Coordinator Global Village Festival
"I'm quite new to Saxion and part of the team organizing the Saxion INTRO week. When I was told about the Global Village and what it stands for, I was really excited to be part of this project. I can't wait to get started on the Global Village Festival and show all of our students, employees and (inter)national relations how diverse, inclusive and interesting our Saxion community really is!"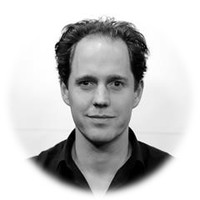 Tim Roosen
Coordinator Concept Global Village
"I am the original creator of the Global Village concept, and I am here to make sure that the core themes and values of that concept are shown in the Global Village Festival DNA. I'm looking forward to showcasing and experiencing Saxion's diversity, as well as connecting our Saxion students to what the region and industry have to offer."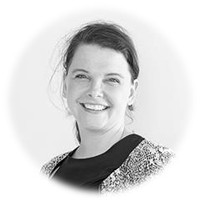 Eveline Coenen
Contact International Office
"For a couple of years I've overseen and completed various projects within Saxion, Global Village being the most recent. For this team I bridge the gap between the goals of Global Village and the goals of International Office. I'm looking forward to the success of Global Village, and I am certain we can provide an experience for students, our employees and our partner relationships that they will remember in the years to come."
Location

Ko Wierenga, M.H. Tromplaan 28, Enschede

Date and time

6 February 2023 - 08:00 until 10 February 2023 - 16:00