Timothy is finding his passion
Timothy Karl Elia Iborg (19) is a first year student from Germany. "When I was applying for universities, I was searching for Human Resources majors which were international and used English as the main language. This is how I discovered Saxion University of Applied Sciences, located in the small yet cozy town of Enschede, the Netherlands."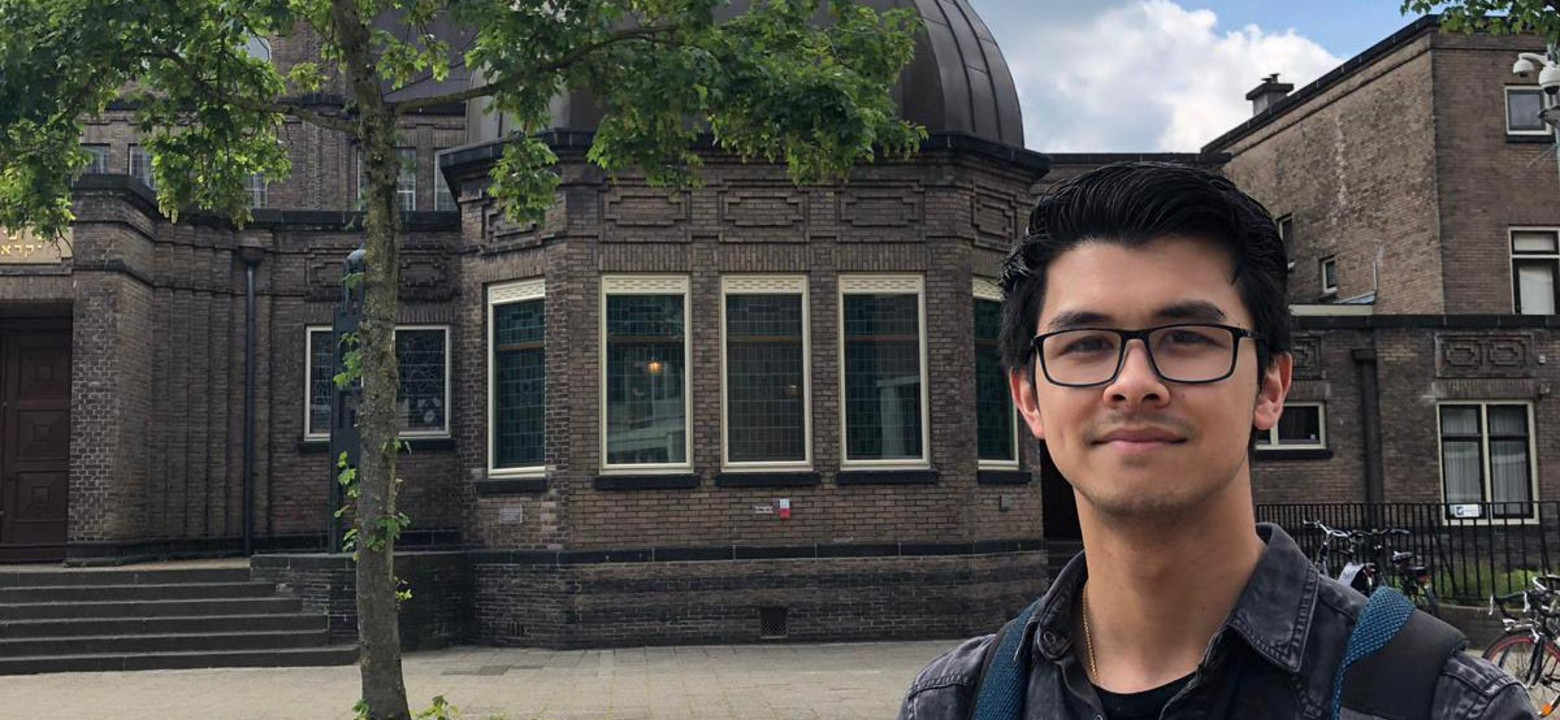 Why did you pick this study program?
"Ever since I was a kid, I was always fascinated by the art of psychology, analyzing human behaviors and how the differences in the environment are able to alter them. Upon entering high school, not only did this fascination grow, it also expanded. I became interested in the art of organizational psychology and always knew that I would choose a career path of human resources. That is where I found the study International Human Resource Management, which was the perfect study for me which combined my interest of psychology in a specialized approach to fit with my future career path.
I would have to say that my favorite class has to be Basic Communication Skills. I had always enjoyed public speaking and giving presentations to an audience, which was exactly what we learned within Basic Communication Skills. We were taught the different skills and strategies to use within a presentation to become a proficient public speaker, which we had to utilize during the final assignment, which was presenting a persuasive presentation.
In my 4th quarter of the year, I began the course Project Management, which is an interesting course as it teaches us the foundations of creating and maintaining a project in an organizational context. Within this course, we were asked to establish a project which would solve certain issues that we had to set up inside a company.
My group was tasked with solving cohesion and teamwork difficulties within a sales company, which we plan on resolving by hosting a company event filled with activities between different departments that promotes collaboration and synergy. There are many different components that are needed to be accounted for, such as intensive risk analysis for potential difficulties as well as managing financial budgeting, which trains and provides us with experience for our future careers."
Do you have any tips for prospective students?
"Find your passion, find what drives you and pursue it. Anything you do in this life, may that be academics, sports or simply a hobby, passion will make it much more enjoyable. With passion and interest, no matter how hard things will get, you will always have the incentive to keep on pushing and achieving it.
The Saxion IHRM study is like a close-knit community, constantly helping and encouraging one another."