Corporate
Saxion signs Amnesty International's manifesto against sexual violence
On Wednesday, 7 December 2022 Anka Mulder, President of the Executive Board signed the Amnesty manifesto 'Let's Talk About Yes' against sexual violence. This took place during the 'Maakt het uit?! (Does it matter?)' event which highlighted topics such as 'being yourself' and 'more inclusive education'.
Institutions that sign the manifesto collectively join the effort to offer students a safe study environment and commit themselves to combatting sexual violence. On Thursday, 8 December 2022 the University of Twente will also be signing the manifesto, which has already been signed by sixteen higher education institutions including VU Amsterdam, Rotterdam University of Applied Sciences, Maastricht University and HAN University of Applied Sciences.
Top priority
President of the Executive Board, Anka Mulder: "For Saxion it is important that students and staff can work and study in an environment where they feel safe. Unfortunately, this can't always be taken for granted. We are more than aware of this. Personal safety is a top priority and it is good to know that there is increasing cohesion in the commitments and activities we undertake concerning this issue. This is paramount to us, as together we have to prevent undesirable behaviour from taking place and take action against it when needed. This is why today we have signed the Amnesty manifesto 'Let's Talk About Yes'."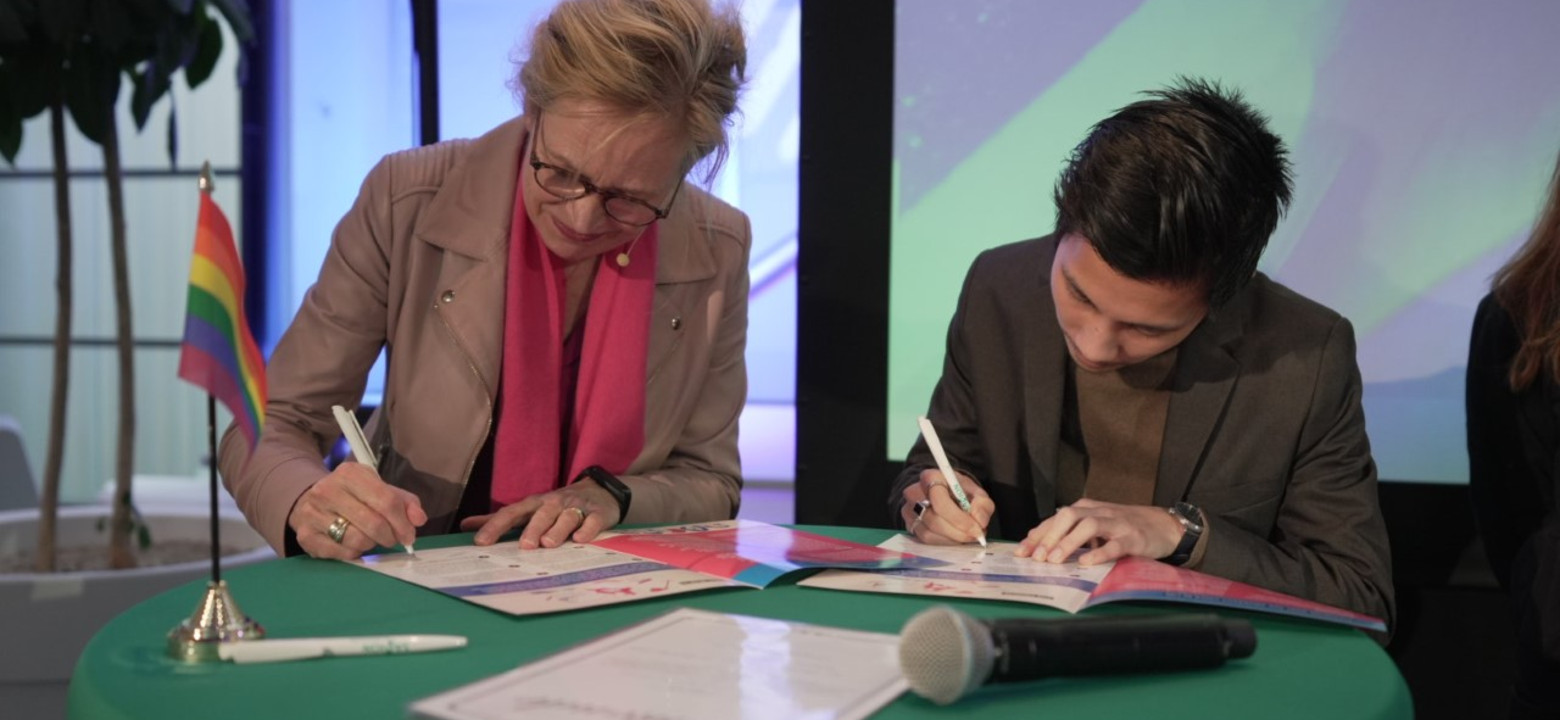 Measures
By signing the manifesto, institutions pledge to commit themselves to combatting sexual violence. For example by taking measures that ensure that everyone in the educational institution feels responsible for a culture where sex is based on equality and consent.
The research carried out by Amnesty International shows that sexual violence is a sad reality among students in the Netherlands. Even more reason for Saxion to endorse the manifesto. Saxion is taking a wide-ranging approach to this topic, on top of the actions already taken and existing structures that are already in place. For example, in the area of prevention, including education and training courses, and also in terms of support. This includes suggestions taken from the Amnesty International report. Saxion has also appointed two personal safety directors to work in this area.
Photography by Moekotte Media