Education
Exploring the Future of Food: A Transformative Boot Camp Experience
Liesl Roescher, a 20-year-old hotel management student at Saxion, participated in an inspiring boot camp experience. The boot camp, organised by E3UDRES2 , centered around the intriguing theme of future food innovation. In this article, Liesl delves into her travel adventures, learning experiences, and her recommendation for other students to embrace similar opportunities.
Please introduce yourself, where you come from, and your study.
My name is Liesl. I'm currently 20-years-old, and after the summer break, I'll be going into the 4th year of my study of international hotel management.
How did you find out about E3UDRES2?
Actually, through a teacher of mine. He knows that I would like to do other challenges besides the regular study programme. I, for example, also joined the EMCup, which is a competition for European hotel management schools, as well as some other extracurricular activities. So when he mentioned this offer from E3UDRES2 for the boot camp and they were looking for students interested in food innovation, I was immediately interested. He also mentioned that I could bring someone else if I knew someone else who might be interested. That's why I asked Mette because she's also a good friend of mine and I knew she would be intersted as well. We had to fill in an application form, and in the end, we both got selected. So we decided to join.
What attracted you to this boot camp?
It was a combination of things. As I mentioned, I enjoy challenging myself outside of the regular program, but I also like the international atmosphere. Plus, the location was quite positive as well as I had never been to Hungary before. I thought it would be a unique experience to visit Lake Balaton and participate in this boot camp with a lot of international students.
What was the theme, and what projects did you work on?
The boot camp was about future food, and we had five stakeholders and five groups. Each group had six students, so in total, we were 30 students. My group worked with a confectionery company called Lissé. He wanted us to explore the future of confectionery because in the industry, there is a growing need for sugar-free and sustainable options. Our assignment was to come up with a tool where people can fill in their confectionery preferences, and based on that, they would receive personalized confectionery recommendations. We also needed to create a business model so the company could collect customer data and use it to adapt their products according to changing preferences.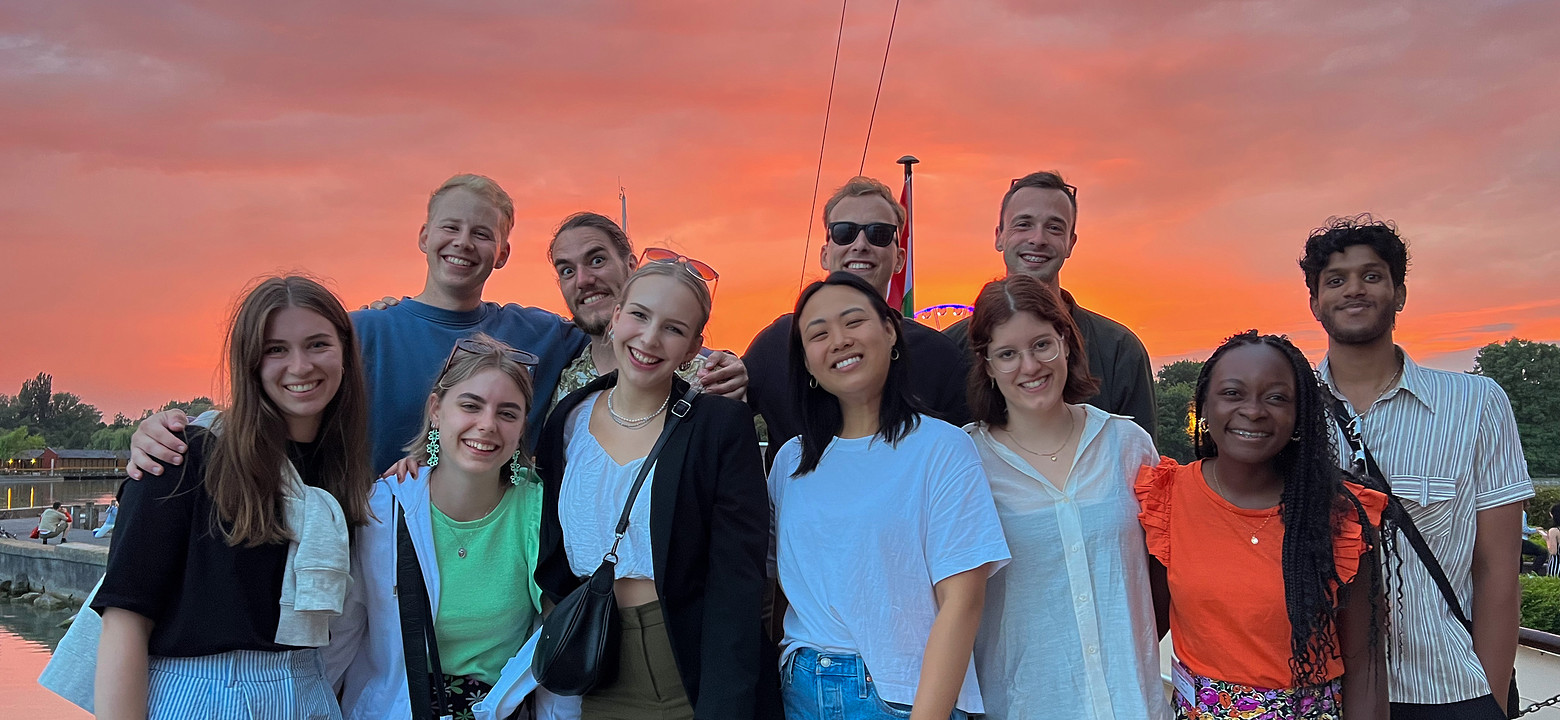 What challenges did you face when working on the project and finding a business model?
It was a challenge to find the right focus and approach for our project. The biggest challenge within our team was narrowing down our broad topic to a specific business model. Also working with different disciplines and cultural backgrounds posed some challenges in terms of communication and collaboration. We overcame this by bonding through the social activites that were planned, like 6:00 AM hikes and wine-tastings.
What was your favorite part of the boot camp?
It's a combination of things. I can't point out one specific part, but I enjoyed the process of working with my team and bonding with them. We had some initial hiccups, but we managed to overcome them. The team-building activities like going to the spa and the early morning hike were also memorable experiences.
What was the most important thing you learned or took away from the boot camp?
It's hard to pinpoint one specific thing, but I would say the most important takeaway was the way of working and the process itself. We learned how to adapt and work together with people from different disciplines and cultural backgrounds. It was a valuable experience in terms of teamwork and collaboration.
Why do you recommend other students participate in an activity like the boot camp?
First of all, it's a nice and intense week where you can learn and have fun. You can shape the week according to your preferences and interests. Even if you're not particularly interested in the topic, you can still contribute and learn from others. It's a great opportunity to meet new people, experience different cultures, and challenge yourself. It's a valuable experience overall.
Anything else you want to add?
Overall, it was a really nice and intense week. The combination of activities, teamwork, and getting to know new people made it a unique experience. I would recommend following E3UDRES2 Instagram page to stay updated. Being open to new experiences and making the boot camp your own is key.