Education
E3UDRES2: Student experience at the I Living Labs in Latvia
Lucija, a fourth year bachelor student studying Tourism Management, takes us through her experience with EUDRES and the intensive weeks of the I Living labs. She shares the challenges of adapting to a new environment, with new people on a new project.
Hi, my name is Lucija, I come from Croatia, I am 23-years-old and in my final year of my bachelor for Tourism Management.
I took part in the Intensive Living Labs in Latvia. The living labs are an experimental way of trying to find a solution for an organization or individual's problem. Students try to come up with something innovative with other students from different countries and different disciplines. No one knows exactly how it's going to go or what's going to happen, but it's more about the joint effort to be challenged as an individual and as a group. The solution is not the most important part of this intensive activity as it is working with each other and learning from each other.
The topics to choose from included storytelling, sustainability, health and well-being, and AI and robotics. My group chose storytelling as our overall theme and worked on a case from Lebensblüten that deals with biographies and autobiographies. This company is dedicated to showing that everyone's life is meaningful and valuable, even when they may feel they have nothing to share. This case involved looking for more ways to integrate biographical work into their new projects. We had to choose between two target groups - the elderly or people with a chronic illness/disability. They wanted to know if there is another way that biographies can be incorporated in other industries.
Our team chose to work on a project for people with disabilities in helping them with finding a job. For the employer to learn more about who they are as a person, we used visuals to highlight their skills and personality. Our solution involved building a website that matches the companies with the people that are most compatible from a philosophical and moral point of view rather than just posting a job ad and applying. Based on the company and person's values and skill sets, the website would match the individual to the employer.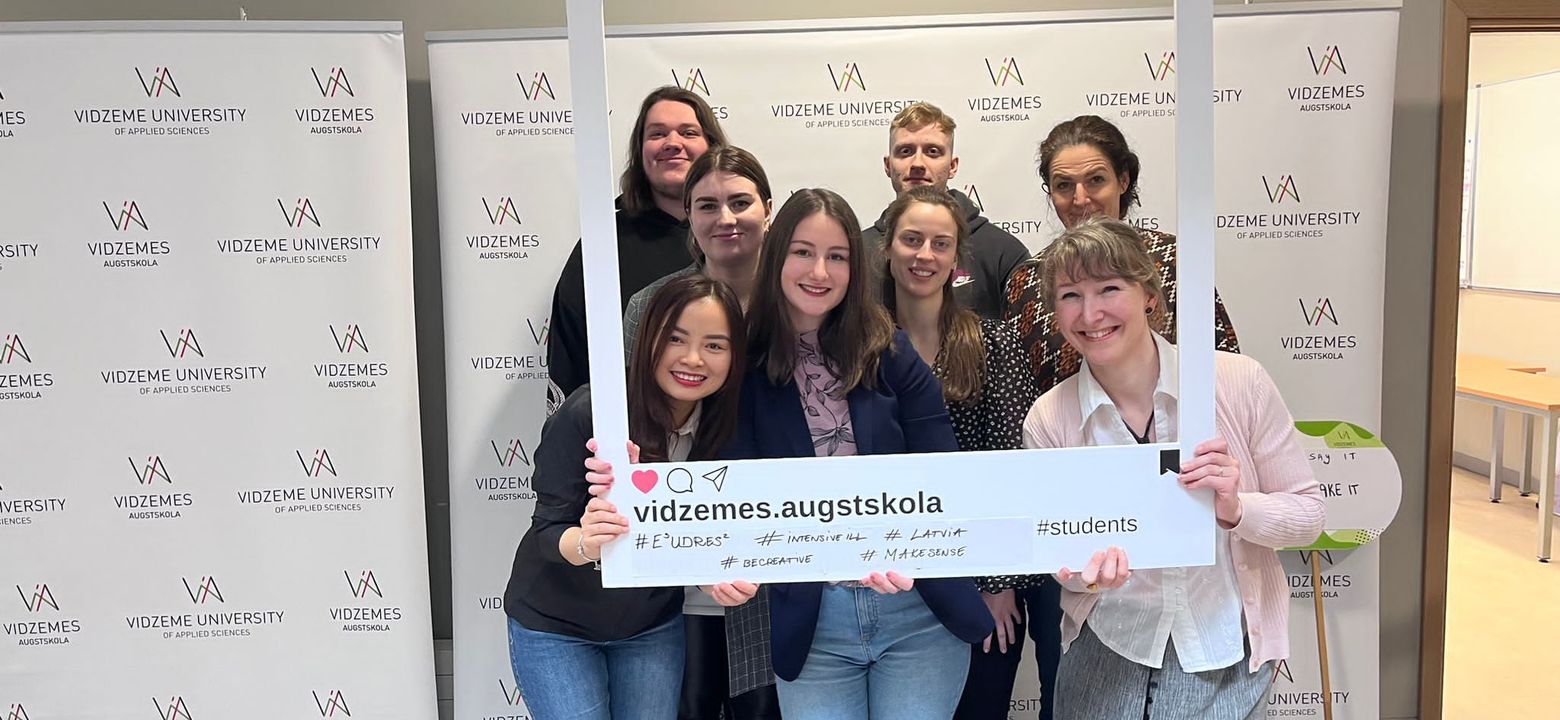 This experience was intense, as the name speaks for itself. Everything happened so fast from just meeting each other to solving problems with each other. It was also interesting and challenging to work with people for the first time and who were shy and had issues speaking English. We only had one week online and one week on location in Latvia to work together.
This challenged us to come out of our comfort zones and face these communication hurdles head on because we didn't have much time. Because quite a few people were shy to speak, I had the tendency to lead the group. I had to learn to take a step back and allow others to come out of their shell and feel heard too, but at the same time, still show my strengths as well. I learned how to balance the harmony and connect people within the group. This was the feedback from the mentors that I was always connecting the group or always asking relevant questions and so I really appreciated that they noticed my efforts.
During this experience, I learned a lot not only about and from my team but also about myself. I am so proud of myself for having the confidence to go away for one week and jump into this workshop with people I've never met in a place I've never been.