Here you can find all the scholarships offered by Saxion University of Applied Sciences.
Saxion Scholarships
We are proud to offer scholarships to talented international students that apply for a bachelor's or master's programme at Saxion for the September intake.
You can apply for our Saxion Talent Scholarship (STS) and NL Scholarship (NLS) (previously: Holland Scholarship (HS)) after you have applied at Saxion for your study programme via this link The deadline for applying was on the 1st of May 2023.
Please check this document  for more  detailed information on Saxion scholarships.
Are you still looking for answers to some questions? Please check our NLS/STS FAQ here.
This scholarship (previously known as Holland Scholarship HS) is meant for international students from outside the European Economic Area (EEA) who are coming to the Netherlands for a bachelor's or master's degree. The EEA consists of the EU countries and Iceland, Liechtenstein and Norway. The NL Scholarship is financed by the Dutch Ministry of Education, Culture and Science and Dutch research universities and universities of applied sciences.
*At Saxion the eligible master programmes are: Applied Nanotechnology, Innovative Textile Development, Robotics System Engineering and ICT Software Engineering.
Scholarship amount
The scholarship amounts to € 5,000. You will receive this in the first year of your studies.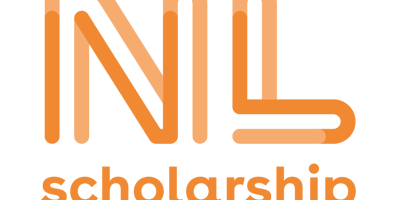 This scholarship is meant for talented students with above-average study results who apply for a bachelor's programme. The scholarship only applies to non-EU/EEA students who pay the full institutional tuition fee.
There is a limited number of Saxion Talent Scholarships available.
Saxion Excellence Scholarship (SES) is a scholarship for Saxion students who have passed the first year of their bachelor's programme and would like to continue studying the same programme (2nd, 3rd or 4th year) at Saxion UAS.
You can apply for this scholarship during each year of the main phase of your bachelor's study at Saxion (so from the second year onwards up to a maximum of three (3) times). 

You cannot apply for this scholarship if you switch to a different study programme or if you, after graduation, start another bachelor's programme at Saxion.

The required EC and GPA must have been gained during your last academic year (between 1 September of last year and 31 Augustus of current year). 
There is a limited number of Saxion Excellence Scholarships available.
Detailed information concerning requirements and eligibility is available on the Self-service portal or www.mijnsaxion.nl/ses for students who are currently studying at Saxion.
Orange Knowledge Programme (OKP)
The duration of the Orange Knowledge Programme runs until mid-2024. Unfortunately, this means that students can no longer apply for the OKP scholarship for the academic year 2024-2025.
More info on Nuffic.nl
StuNed Scholarships
StuNed Scholarships for master's studies, short courses and customised training programmes are available for Indonesian professionals with at least two years' work experience in a development-related organisation.
More information about StuNed
Further information on how and where to apply for a scholarship, within the framework of cultural agreements between the Netherlands and your home country, or most other possible scholarships, is available at the nearest Royal Netherlands Embassy, or from the Dutch Education Organisation NUFFIC.
You can also check grantfinder for an overview of funding opportunities which might be available to you.
Do you still have questions about NL Scholarship or Saxion Talent Scholarship?
Consult our FAQ
Do you need help?
We will try to answer your question immediately or bring you in contact with somebody at Saxion who will be able to help you out.