Saxion's Career Services are here to help you with your career choices. During your studies, you will make choices that will affect your career, such as: choosing an internship, deciding on the specialisation within your programme, or choosing your graduation topic. Career Services support all Saxion students in making these choices and support students in finding an internship, graduation assignment or in preparing for their career choices after their studies.
Our experienced career coaches offer personalised, one-on-one career interviews to help you explore your next step. During these interviews, you'll have the opportunity to discuss your skills, interests, and goals, and receive tailored guidance on potential career paths that align with your strengths and aspirations.
Our career coaches are here to provide you with practical and actionable job application tips. From crafting a compelling resume to writing a standout cover letter, our coaches will guide you through each step of the application process. You'll learn strategies for optimising your job search, tailoring your application materials to specific roles, and standing out from the competition. Our goal is to equip you with the tools and knowledge you need to make a strong impression on potential employers and increase your chances of landing your dream job.
We organise a variety of networking events where you can connect with professionals from various industries. These events provide valuable opportunities to expand your professional network, learn from industry experts, and discover new career possibilities.
Our workshops cover a range of topics designed to enhance your job search and career development skills. Led by experienced professionals, these workshops provide practical insights and hands-on training. Topics include applying for a job, navigating the job market, developing a personal brand, and self-orientation. Our workshops are interactive, engaging, and designed to empower you with the necessary skills and confidence to succeed.
Sometimes, we may not be aware of all the career options available to us. Through articles, success stories, and lectures, we aim to broaden your horizons and introduce you to new and exciting career paths. Whether it's a niche industry, a unique job role, or a non-traditional career path, we strive to showcase diverse possibilities and help you explore your passions and interests.
Every academic year, Saxion Career Services offers Career Impact Weeks. During this week, all kinds of events, workshops and trainings are organised that can help you take the next step in your career.
Book a consultation session with a career coach
Book now
Practical information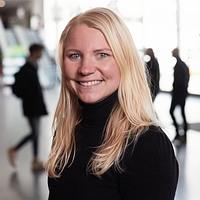 Rosanne Eeftink
Career Counsellor at Saxion's Career Services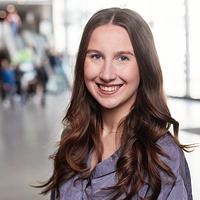 Marle Groote Schaarsberg
Career Counsellor at Saxion's Career Services
Want to know more?
Contact Saxion's Career Services